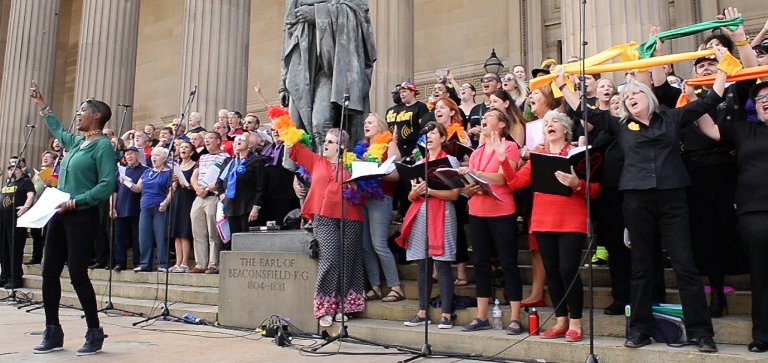 I am really excited to say that Premier League have used my footage of choirs singing 'You'll Never Walk Alone' from Liverpool Pride 2016 in a short film [created by Nomad] about Paul Amann as part of Stonewall's 'Rainbow Laces' campaign.
Paul is the founder of Kop Outs: Liverpool's LGBT+ Fans Group and the choirs who performed together on the day are: Liverpool LGBT Choir; Sunlight Unplugged; Up For Arts Community Choir; Kaboodle Community Choir; The Choir with No Name; and Sense of Sound Singers. All choirs were led by Jennifer John.
Click here to see the video on the Premier League website!
You can find out more about my filmmaking here: jazamin.co.uk/filmmaking