Biography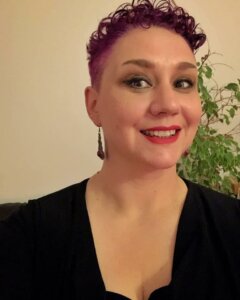 I am a multidisciplinary artist whose practice is made up of photography, illustration, film-making, painting, drawing, music, design, organising exhibitions and workshops. I graduated with a degree in Fine Art from Cardiff in 2002 when I also received The Welsh Assembly Award for Fine Art.
I believe art can change the world, can educate, and can offer new perspectives. I have been practising for nearly twenty years, displaying artwork in and organising over 100 exhibitions [including being the exhibition organiser for Liverpool's Threshold Festival and Liverpool Mental Health Festival]. I have successfully worked for [and with] hundreds of artists, musicians and venues. Please click here to see the latest Threshold X virtual galleries.
My work is regularly commissioned. I create satirical semi-autobiographical illustrations and socio-political artwork that highlights and documents the current political climate under the project name Illustrated Prosody. I also take documentary, political and music photographs, and make figurative and abstract-realism paintings and drawings. Through my artwork, I aim to highlight aspects and small details of everyday life that often go unnoticed.
Some of my artwork is based around my lived experience and view of the world. I am a queer, mixed heritage/race woman with mental health issues. I was raised by a single mother who was also an artist and activist, during the eighties in Thatcher's Britain in South London, when we experienced homelessness. At this same time, my aunties were helping to organise some of the first Pride marches and events in London and I went to many protests and demos. All this still informs and influences my work and my opinions today.
I am currently developing my debut album, which blends folk-punk sounds, biting lyrics and harmonies. A self-taught singer-songwriter, I regularly play gigs in and around Liverpool; I have also performed in Manchester, Cardiff, London, as well as internationally, in Italy and the United States. In 2015, my song was selected for Glastonbury Festival's Emerging Talent Competition's Longlist and Clash Magazine selected my song Ten Years for its "skillfully executed, folk-derived songwriting". I have been singing with Sense of Sound Singers since 2005.
I am passionate about life, all things creative and about changing things for the better. I strive to bring out the beauty in whatever I create, whilst trying to make people think. I have lived in various places across England, Wales, Italy and America and have moved over thirty times. Having been around art, design, music and performance all my life, I was encouraged to question everything from an early age. All my close family are creative in some way and as a result, I am dynamic, interested, passionate and engaged in what I do.
Influences [to name a few]
Visual Arts:
A Guy Called Minty, Akse P19, Alberto Giacometti, Andy Warhol, Banksy, Caravaggio, Cate Dingley, Cold War Steve, Cy Twombly, Edward Hopper, Egon Schiele, Eve Arnold, Gustav Klimt, Henri de Toulouse-Lautrec, Illma Gore, Jenny Saville, John Bratby, Kirsty Mackay, L.S. Lowry, Led By Donkeys, Leonard Freed, Lucian Freud, Luck and Flaw [Roger Law & Peter Fluck], Maria Svarbova, Martin Parr, Meredith Kohut, Nathan Bowen Street Artist, Patrick Heron, Paula Rego, Piet Mondrian, Quentin Blake, Richard Davies, Rob Bremner, Tim Hetherington, WeFail, and Wee scribbles.
Comedy/TV/Film:
Adrian Edmondson, Alan Yang, Alexei Sayle, Amy Lamé, Andi Osho, Ben Wheatley, Bill Bailey, Billy Connolly, Dane Baptiste, Dawn French, Desiree Akhavan, Diane Morgan, Dylan Moran, Eddie Izzard, Frankie Boyle, Gianmarco Soresi, Hannah Gadsby, Jamali Maddix, Jamilia Jamil, Joanna Lumley, Julian Clary, Katherine Ryan, Kevin Bridges, Mae Martin, Michaela Coel, Mo Gilligan, Nina Wadia, Noel Fielding, Quentin Tarantino, Rhod Gilbert, Richard Pryor, Rob Brydon, Robert Webb, Russell Brand, Sanjeev Bhaskar, Sarah Silverman, Sara Pascoe, Shappi Khorsandi, Spike Lee, Steve Coogan, Sue Perkins, and Victoria Wood.
Music/Poetry/Spoken Word:
Akala, Amy Winehouse, Ana Tijoux, Ani DiFranco, Annie Lennox, Asian Dub Foundation, Beth Orton, Billie Holiday, Billy Bragg, Blur, Bobby McFerrin, Bob Dylan, Bob Vylan, Bob Marley, Bronkski Beat, Catatonia, Dave, De La Soul, Deep Vally, Erykah Badu, Eva Lazarus, Eurythmics, Foo Fighters, Fugees, Hollie Cook, IDLES, Iggy Pop, Jefferson Airplane, John Martyn, Joni Mitchell, Jurassic 5, Kae Tempest, KRS-One, KT Tunstall, La Roux, Little Simz, Loyle Carner, M.I.A., Mr Scruff, Nina Simone, Nirvana, One Da, Patrick Wolf, Placebo, Pulp, Rage Against The Machine, Paigey Cakey, Public Enemy, Ramiccia, Rancid, Roots Manuva, Pink Floyd, Scientist, Scissor Sisters, Sheryl Crowe, SK Shlomo, Skin, Skunk Anansie, Slow Thai, Soul II Soul, Stormzy, System Of A Down, The Beautiful South, The Clash, The Communards, The Cranberries, The Cure, The Herbaliser, The Levellers, The Prodigy, The Skints, Timbuck 3, Tom Waits, Tori Amos, Tracey Chapman, Whitey, Wu-Tang Clan and Yazz.
Literature:
Alice Walker, Arthur Miller, Bruce Robinson, Cash Caraway, Darren McGarvey, George Orwell, Henrik Ibsen, Irvine Welsh, Jeanette Winterson, Maya Angelou, Michael Rosen, Nick Hornby, Roald Dahl, Stella Duffy, Stephen Kelman, Stuart Browne and Tennessee Williams.